The outer walls of the Mosque abut a thriving local commercial district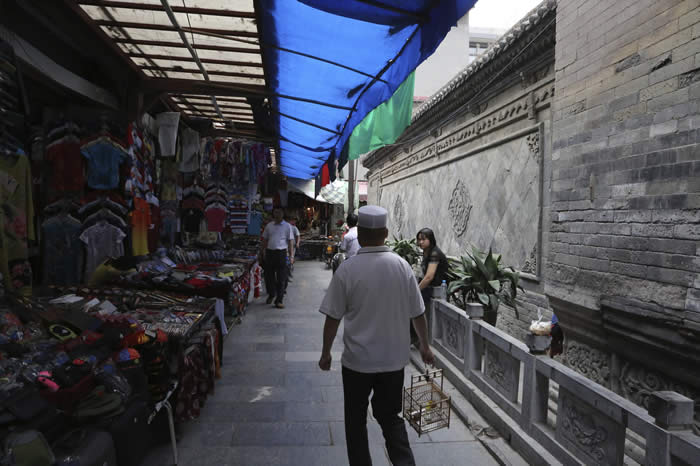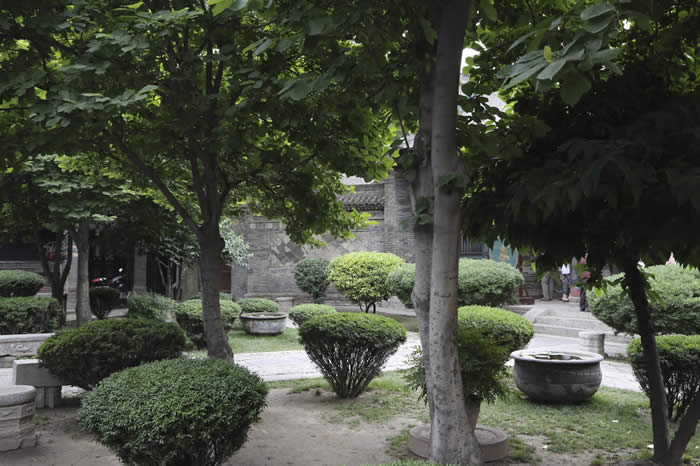 ...But the minute you enter, the atmosphere changes.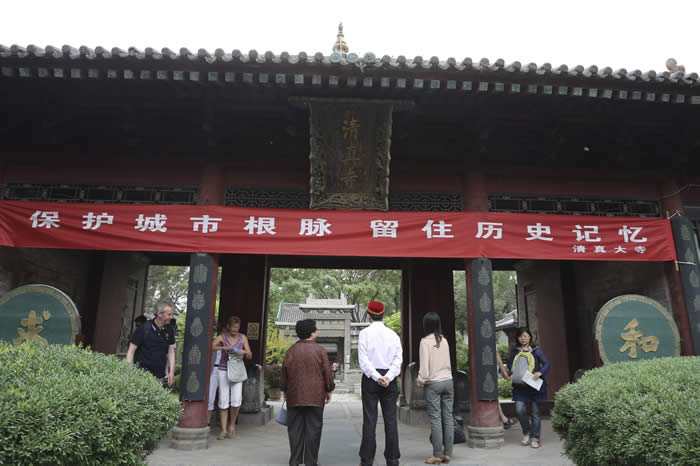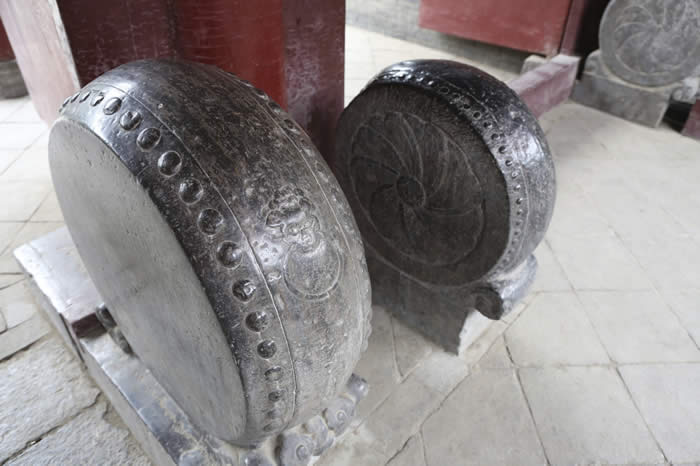 Located not too far from the drum tower, it's no surprise to find to ancient stone drums flanking the entrance.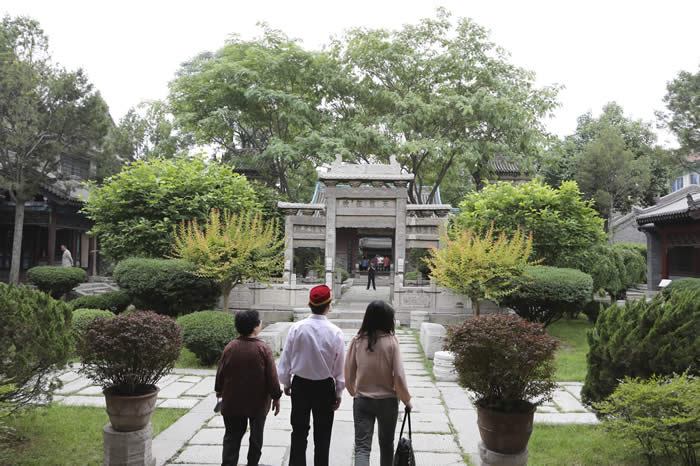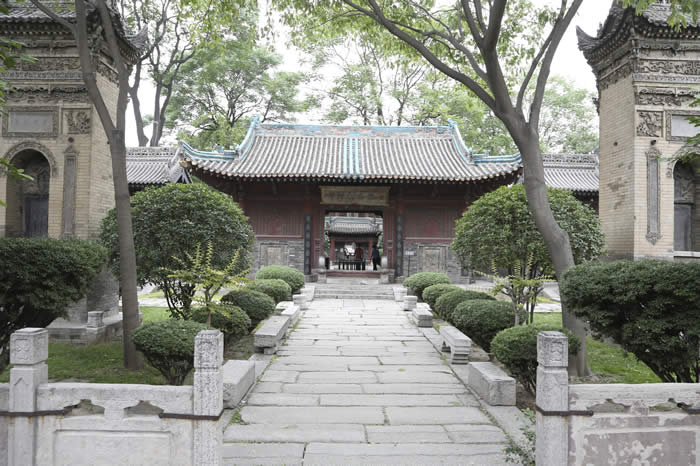 The mosque is laid out in a linear manner.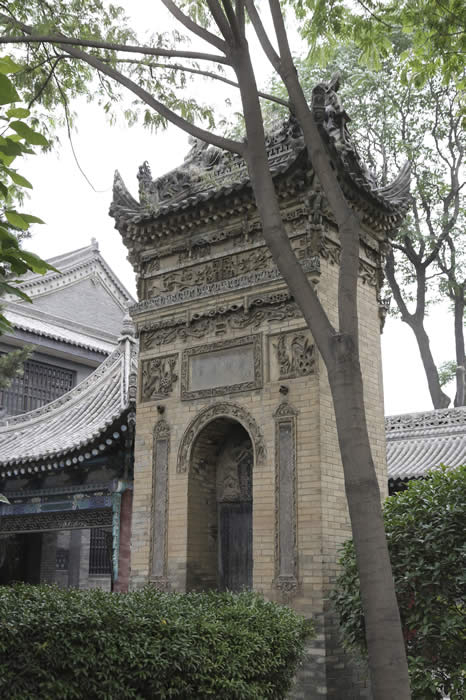 This elegant tower commemorates a reconstruction event.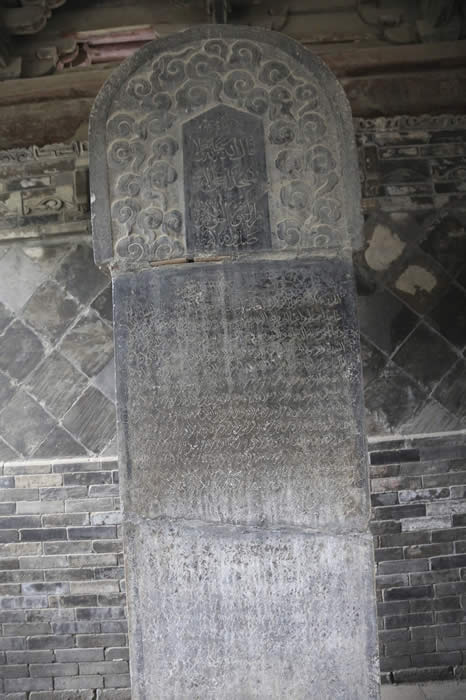 Stela with Arabic inscriptions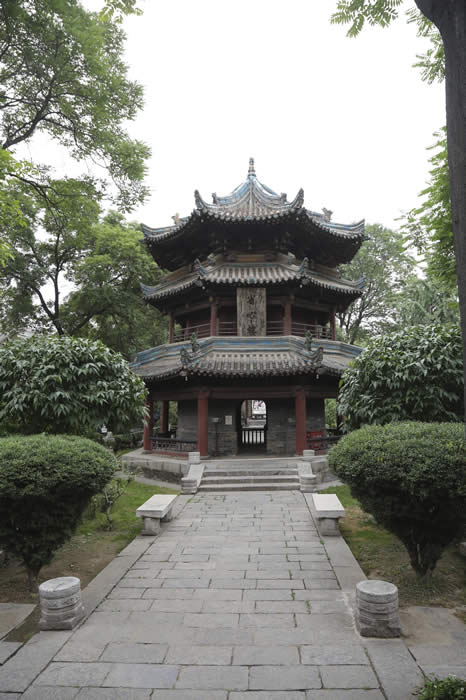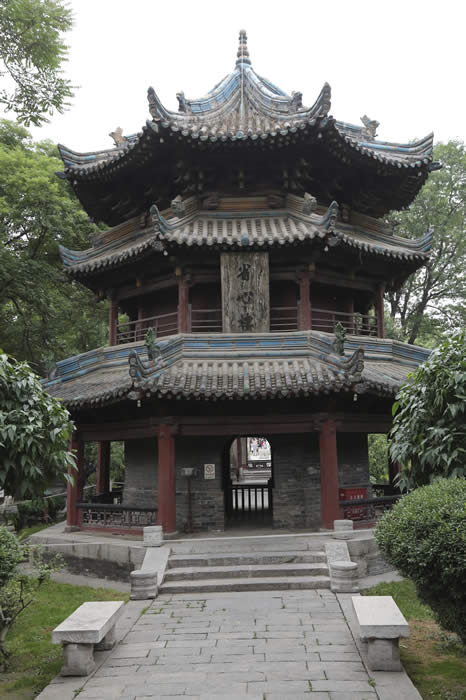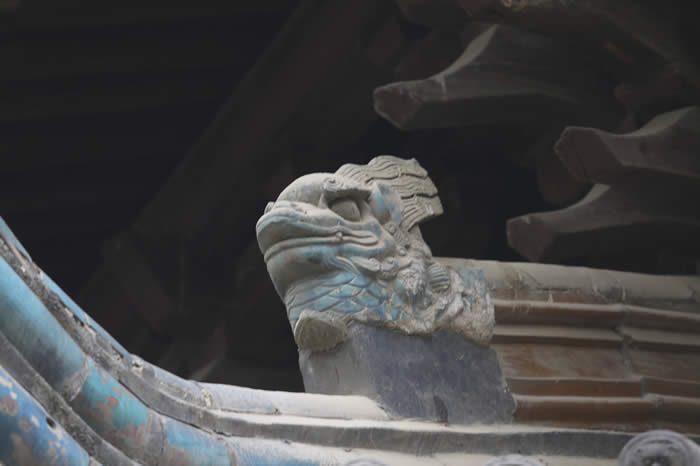 The general taboo against representational imagery appears to be treated rather casually in Chinese Islam.
Roofs are elaborately decorated, in full accordance with Chinese tradition.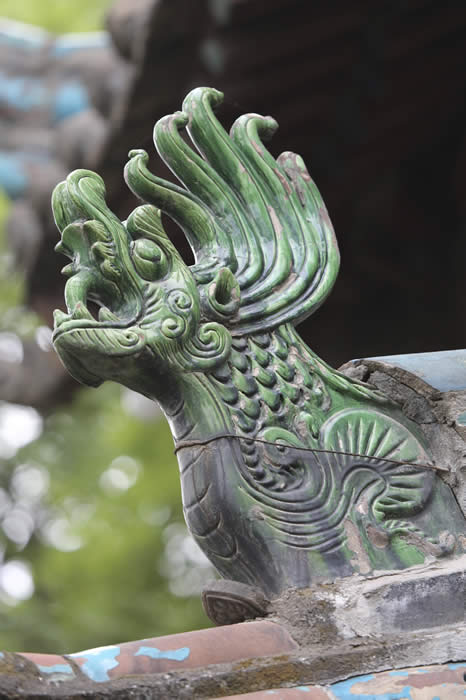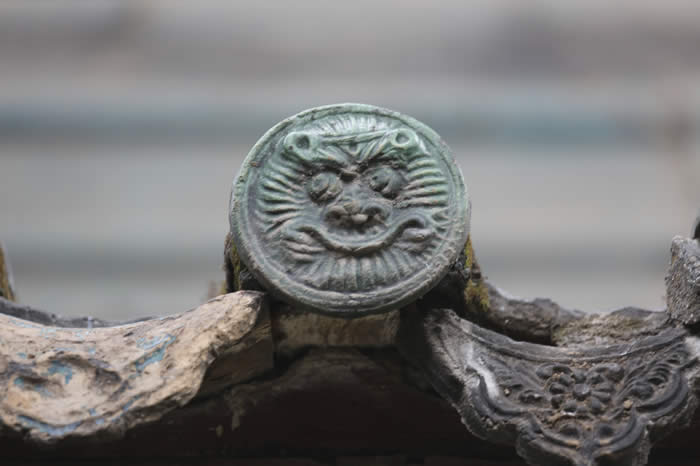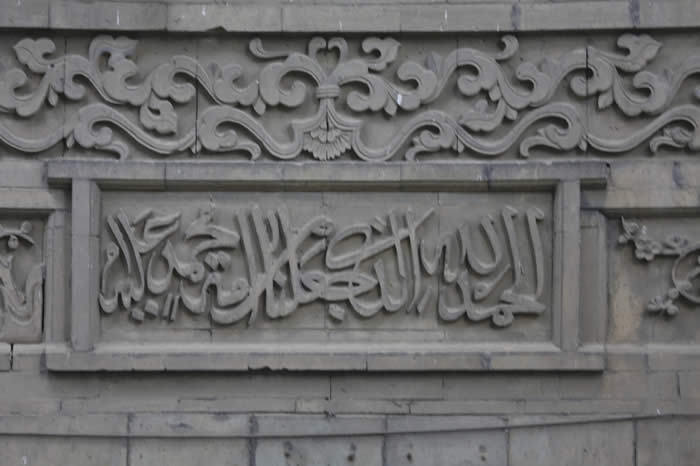 An Arabic inscription.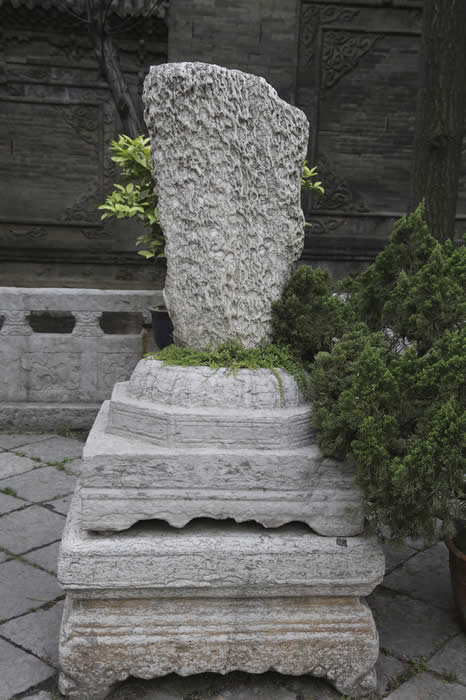 As in typical Confucian and Buddhist temples, here, too, stones with unusual and aesthetic characteristics are highly prized and displayed as objects for meditation.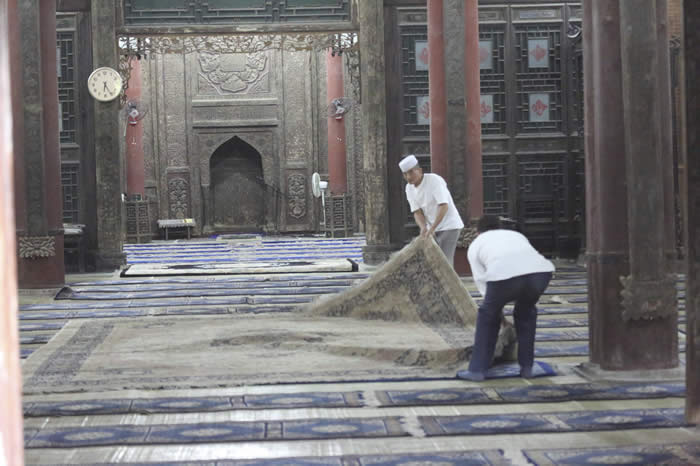 Gathering up the prayer carpets at the innermost sanctuary.
Here, too, lotus flowers prepare to bloom...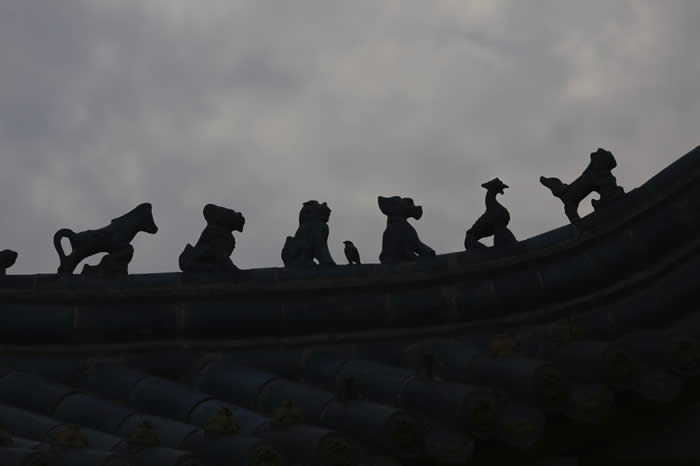 Protective animal figures line up in processional on a rooftop.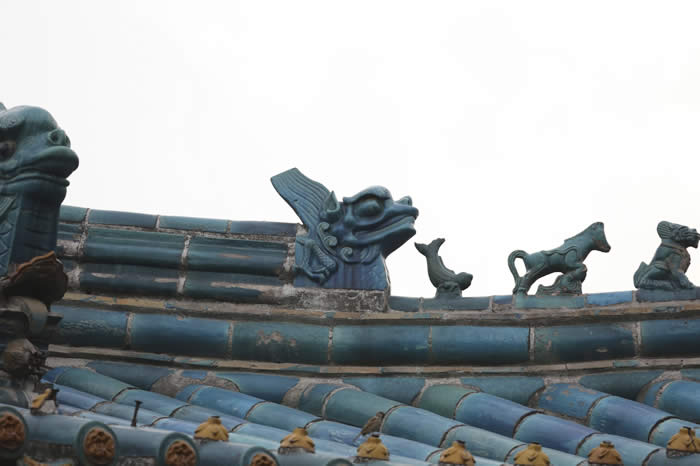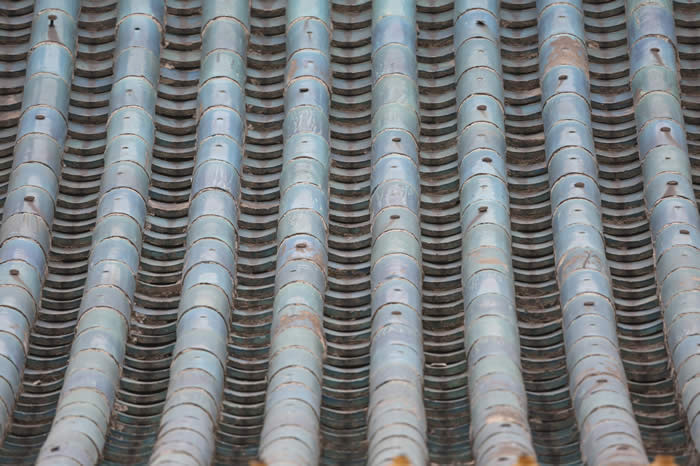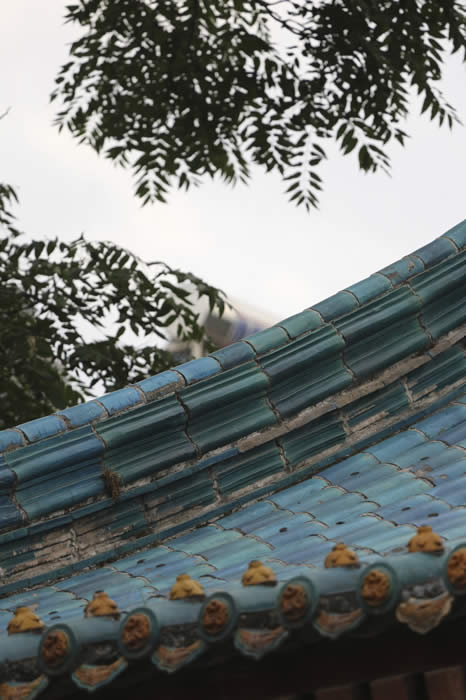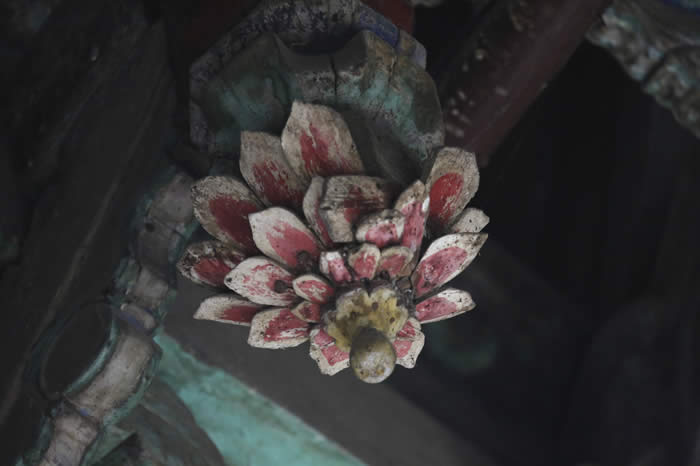 Decorative detail from inside one of the temple roofs.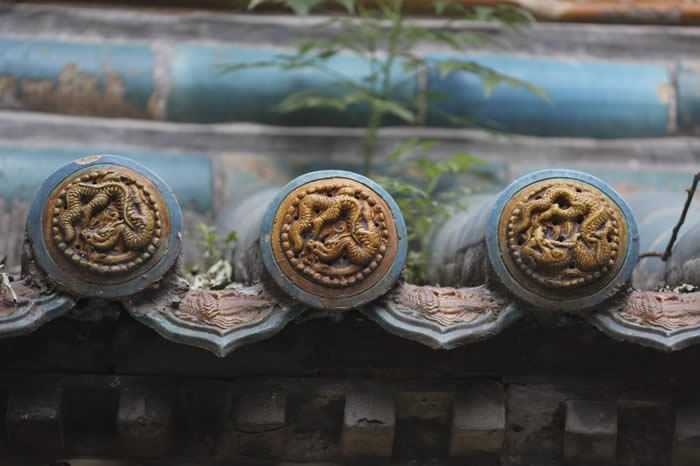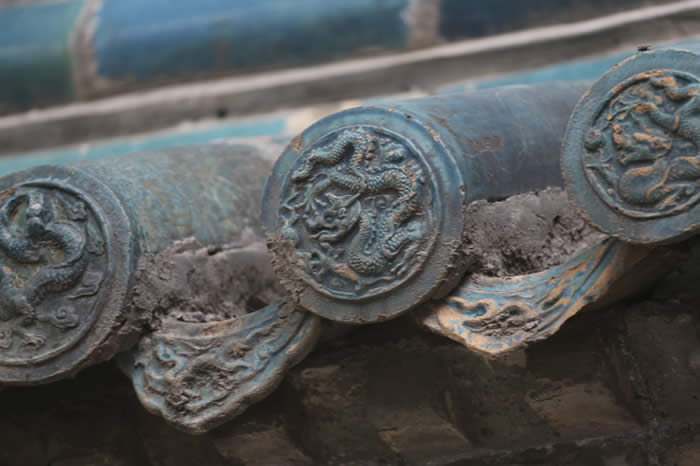 roof tiles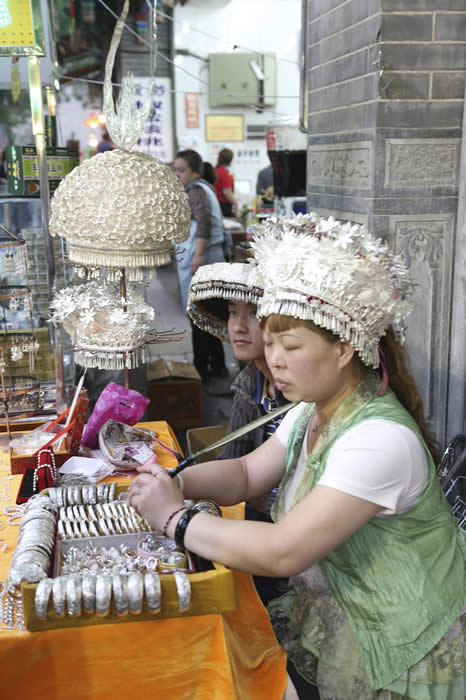 Outside again, some local color.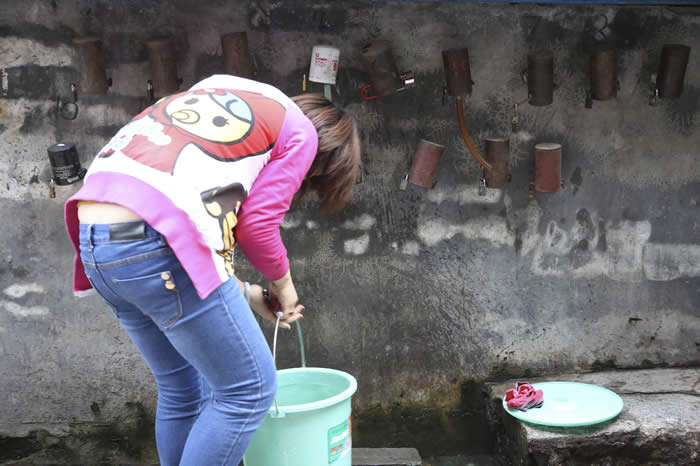 Water is scarce here. families keep their individual supplies locked up, so that others can't poached their water.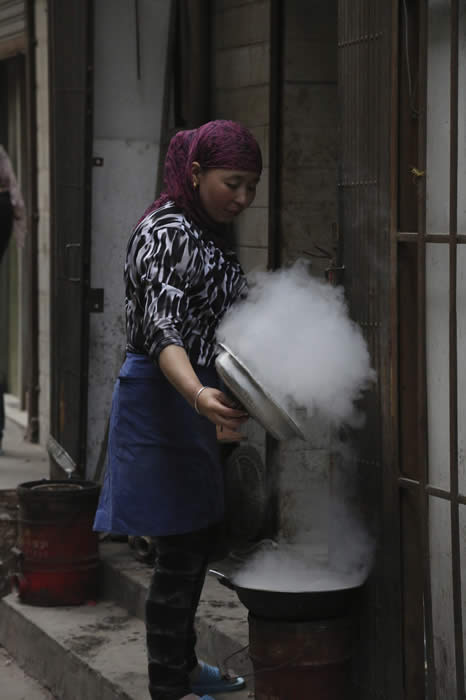 Opening a steamer pot, Muslim quarter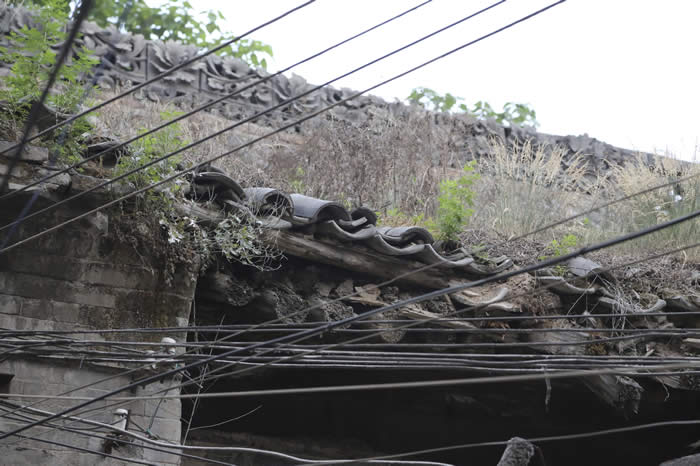 The old Mosque roof is in poor shape, and the modern world is steadily encroaching all around it.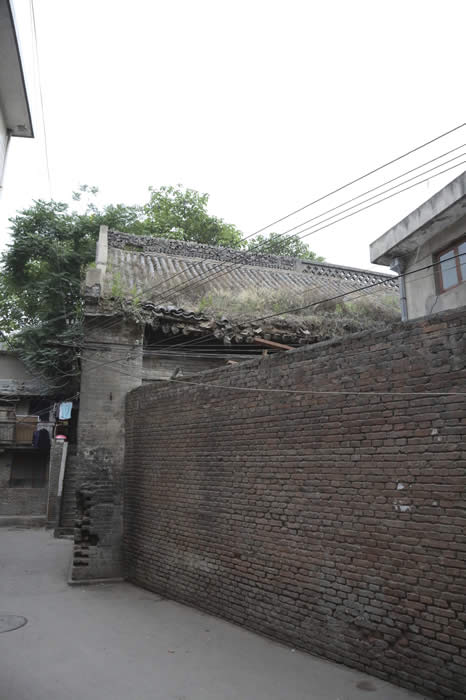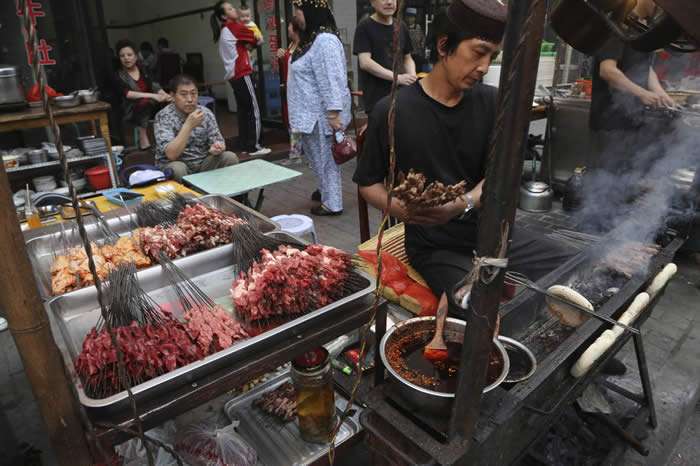 Street food is one of the traditional ways to dine here.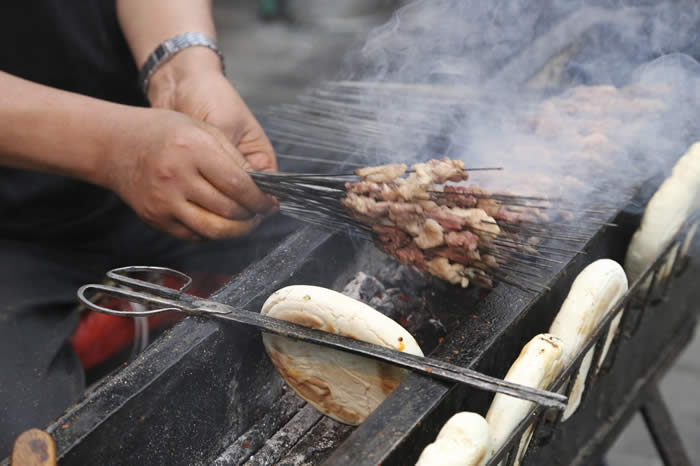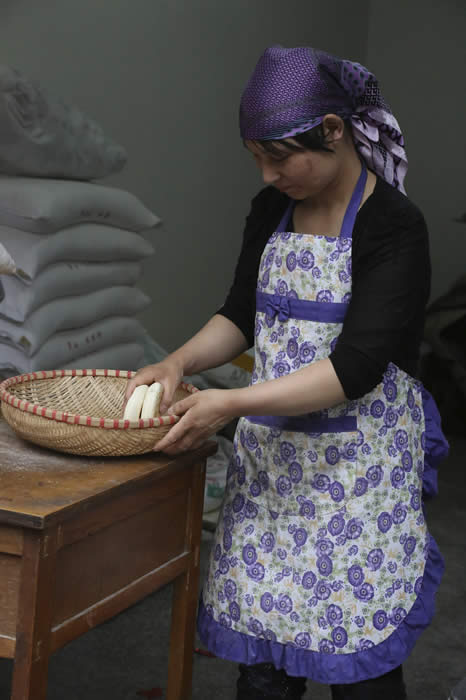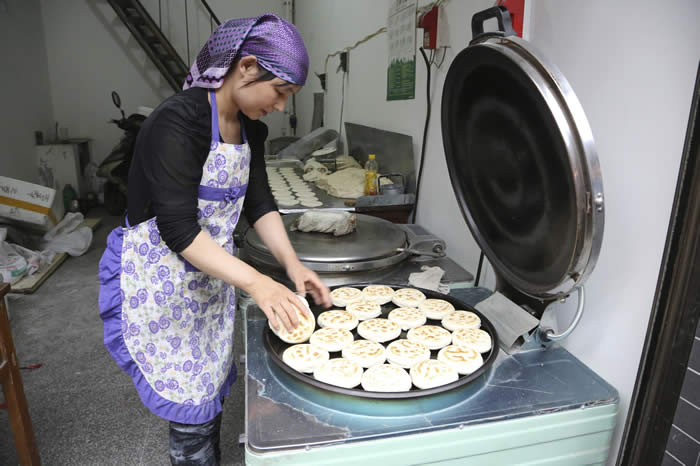 Bread production
Satisfied customers...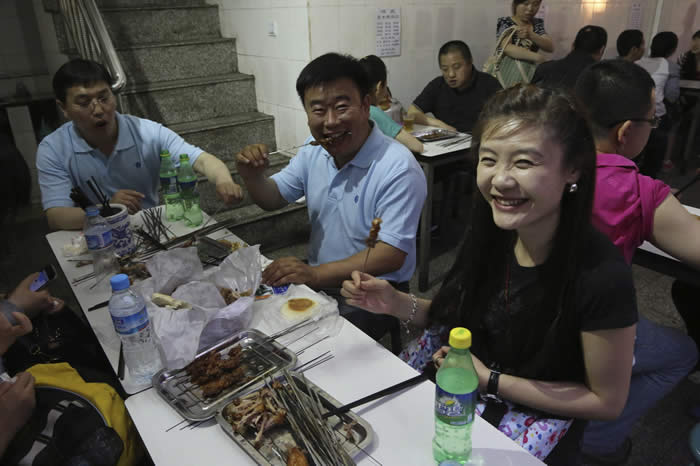 Mulberries for sale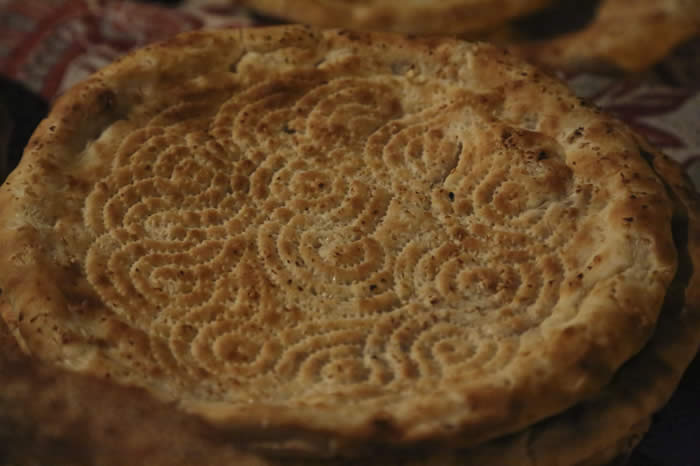 Some local flatbread