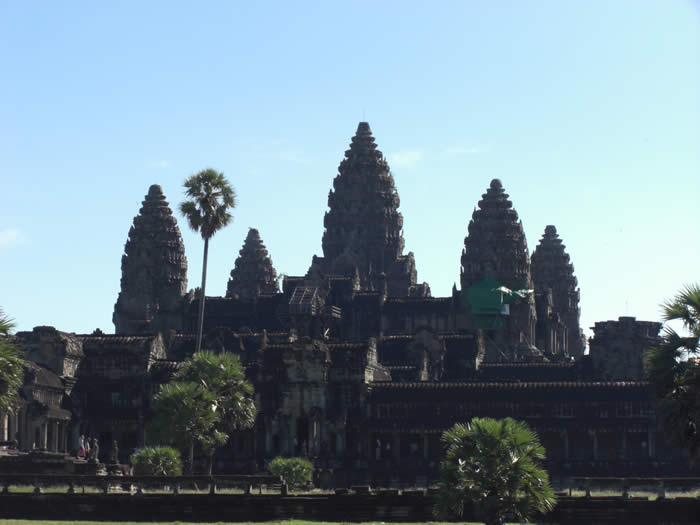 and surrounding areas
a series of photographs by Lee van Laer
Located in Siem Reap, Cambodia, Angkor Wat is one of the world's largest temple complexes. The surrounding area has many thousands of related structures, representing one of the most densely populated lost civilizations in the world. Having left few written records, and few reports from outside societies about their activities or culture, it has been left to later civilizations to interpret what they can from the ruins.
Angkor society displayed a world-class mastery of architecture, engineering, agriculture, water management, stonework and sculpture. Their ceremonial buildings contain some of the richest legacy of religious symbolism in the world.
The intention of this web page is to introduce readers to a visual impression of the area. Links are provided for those who want to read about locations in more detail.